Black Symbol
Four years after releasing Black Symbol's "Journey" album, Sugar Shack Records are pleased to present another set of new recordings with "Behold". For this new collection, Black Symbol has returned with a mix of roots, social commentary, spiritual music and even a love song as well as visiting some classics of the reggae genre.
As has been the case throughout his career Black Symbol has self-produced his music and collaborated with other Birmingham musicians and singers including Steel Pulse's Selwyn Brown on keyboards; the recordings engineered by Angus Jones and Birmingham reggae legend Wooligan. The final mix was handed over to the experienced and regular Sugar Shack collaborator Compendulum who himself has a reggae career stretching back nearly as far as Black Symbol's.
This isn't a youthful album full of anger and rage at injustice, songs of youthful bravado and boasting or songs about girls and partying. It's a mature work from a man looking back at his life, a retrospective filled with maturity recalling a distant Jamaican childhood, reflecting on spirituality and celebrating a love that has lasted, covering some favourite songs whilst also finding time to deal with the more serious themes that are just as relevant now as when Black Symbol started four decades ago.
The album kicks off with "Mother of Creation" an obviously modern track that still manages a classic seventies feel with its repetitive message to teach the current generation a true message of love, a message that is unfortunately lost on so many of this nation's youths. "Collie Bud" with its Aston Barrett inspired bassline, reflects on Black Symbol's childhood in rural Jamaica, a childhood of bountiful small farms where there was always enough food for one's family as well as feeding the hungry. It also celebrates growing ones' own collie "for the healing of the nation".
"Mama Say" is Black Symbol's take on the Heptones mid-seventies classic whilst "Behold", is his unique acapella take on the Culture original with its choral backing for the chorus taking on the mantle of a gospel spiritual; perhaps another recollection of a Jamaican childhood though now coupled with a Rastafarian message. We think that the more you listen to Black Symbol's take on the song the more it rivals the original. There is a vulnerability and honesty in the performance that really adds another layer to the meaning of the lyrics and outdoing the great Joseph Hill is quite an achievement.
"Vampire" returns to more standard roots fare with its message to be aware of "vampires" who try and keep you down whilst finding inspiration in Jah will lead to redemption. "Solidarity" calls for unity in a world full of division. "Throw Down Your Arms" draws upon and adapts the Burning Spear song of the same name, it's light upbeat backing contrasting with its deadly serious message.
"Really Have to Pray" does exactly what it says on the label, encouraging listeners to pray to Jah and once again warning about "vampires" and "vultures" that will be kept at bay by a pure heart. "My Empress" provides a change of pace with a heartfelt love song whilst the final track "Brutal", again returns to images of rural Jamaica and farming and the constant regimen of work needed just to survive as a small farmer. As a bonus we've included four dub versions mixed by Compendulum who was given a free hand to imprint the music with his own distinctive style.
Black Symbol's "Behold", (FOD119), is released on Limited Edition 8 track Vinyl, CD and digital download by Sugar Shack Records on 9 th November 2018, distributed by Shellshock Distribution via Discovery and available in all good record shops and on all digital platforms.
CAT NO:
FOD119
FORMAT:
Vinyl, CD and Digital Download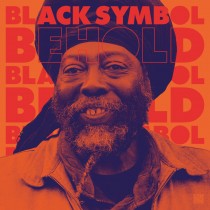 Behold
Listen to this track on SoundCloud »
CD TRACKLISTING
Mother of Creation
Collie Bud
Mama Say
Mama Say (Drub a dub)
Behold
Vampire
Vampire (Drub a dub)
Solidarity
Solidarity (Drub a dub)
Throw Down Your Arms
Really Have to Pray
My Empress
Brutal
Brutal (Drub a dub)
VINYL TRACKLISTING
Side A:
Mother of Creation
Collie Bud
Mama Say
Behold
Side B:
Vampire
Solidarity
Throw Down Your Arms
Really Have to Pray