The Best of the UK's Reggae Scene
The best of the UK's Reggae scene Sugar Shack Records is a sister imprint of Bristol Archive Records and Reggae Archive Records. Rebranded in 2012 to focus on releasing new British Reggae, Dub and Bass Culture music.

Established in 1985, we have released critically acclaimed Rock albums and singles from Midasuno, XisLoaded, Left Side Brain, Crashland, Redefine, Madnomad, Pitchblend, Mea Culpa and Septembre (ex Vex Red) to name but a few…
After 30 years of fantastic music we look forward to concentrating on promoting fantastic British Reggae, Dub and Bass culture acts.
Mike Darby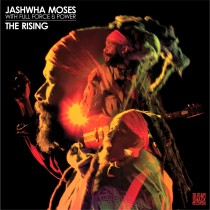 This text will be replaced by the flash music player.
Jashwha Moses – 'Crazy (version)'